How the Web Teaches Good Writing
and Good Writing Wins the Internet.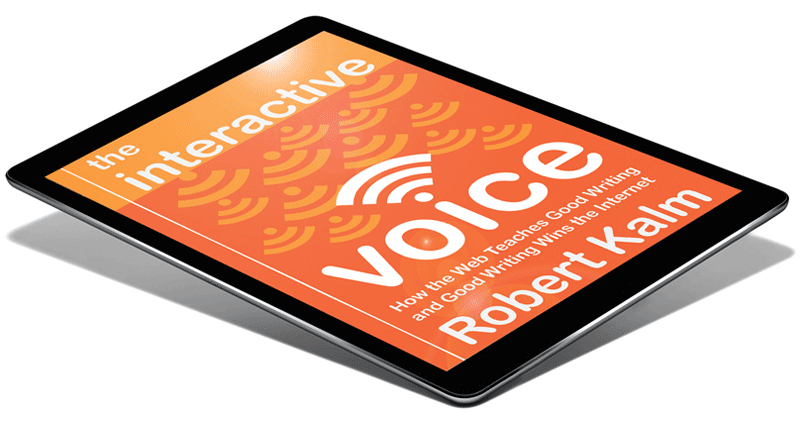 How does writing unite
the great commotion on the Web?
In this mashup of writing prompts, social networks, and startup wisdom, Robert Kalm delivers a mobile version of his master's degree course in interactive media showing you how to establish a strong online presence and get more from the Internet.
For professionals, entrepreneurs, programmers, reporters, producers, marketers, students, and teachers—success lies in how well you connect. Inside, you will learn how the Web builds on classic communication skills and how reexamining yours can give you a more confidant grasp on your digital future.
How is a Tweet the perfect sentence? How is a search your perfect audience? How is Wikipedia perfect knowledge, a Kickstarter the perfect proposal, and a selfie the perfect you? How is the Web essential to substantive relationships with clients, colleagues, family, friends, and anyone else you meet offline?
Whether you are a social media novice or naysayer, grow weary of status updates, or just want to strengthen your online muscles in the virtual universe you already love, this book will empower you to navigate the ever-changing technological world and define your Interactive Voice.
Improve your written
and online communication skills.
The Interactive Voice is the latest drafts of my lectures and the best of my interactive assignments in a handy algorithm. To receive a sample chapter and notification when the full book is available, and for no other purpose (I will not share your info), enter  your name and email address:  
The Interactive Voice is now on Facebook, Twitter, and Tagboard.