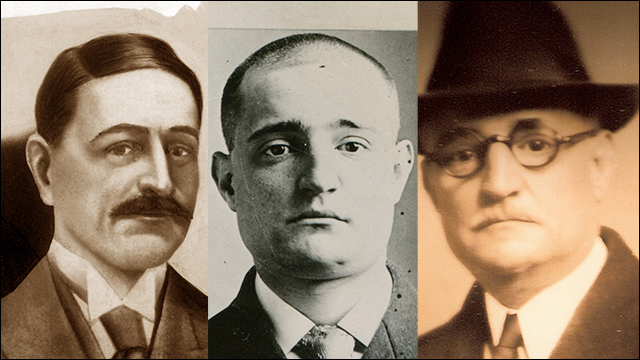 Doctor Frank Donald Coster was a respected name in depression era America.
He was CEO of pharmaceutical giant McKesson & Robbins, a Republican prospect for the 1940 presidential ticket, and host to Wall Street tycoons on the largest yacht on Long Island Sound.
On the morning of December 16, 1938, federal agents arrived at Coster's sprawling estate in Fairfield County, Connecticut to arrest him on multiple charges, but Coster shot himself in an upstairs bathroom.
There was no equal to the McKesson & Robbins fraud in imagination or international scope until the Enron and Madoff scandals of the early 21st century. But McKesson's was a single chapter in the much larger mystery of Doctor Frank Donald Coster aka Detective William Johnson aka convict Philip Musica.
The untold story of Philip Musica is an astounding narrative of American history that shuffles the questions on every American mind today. His story is a spinning wheel of immigration and innovation, family and ambition, freedom and morality, the ninety-nine and the one percent.
Self Made: The American Dreams of Philip Musica traces the riddle of our famous bootstraps back to their very beginnings.